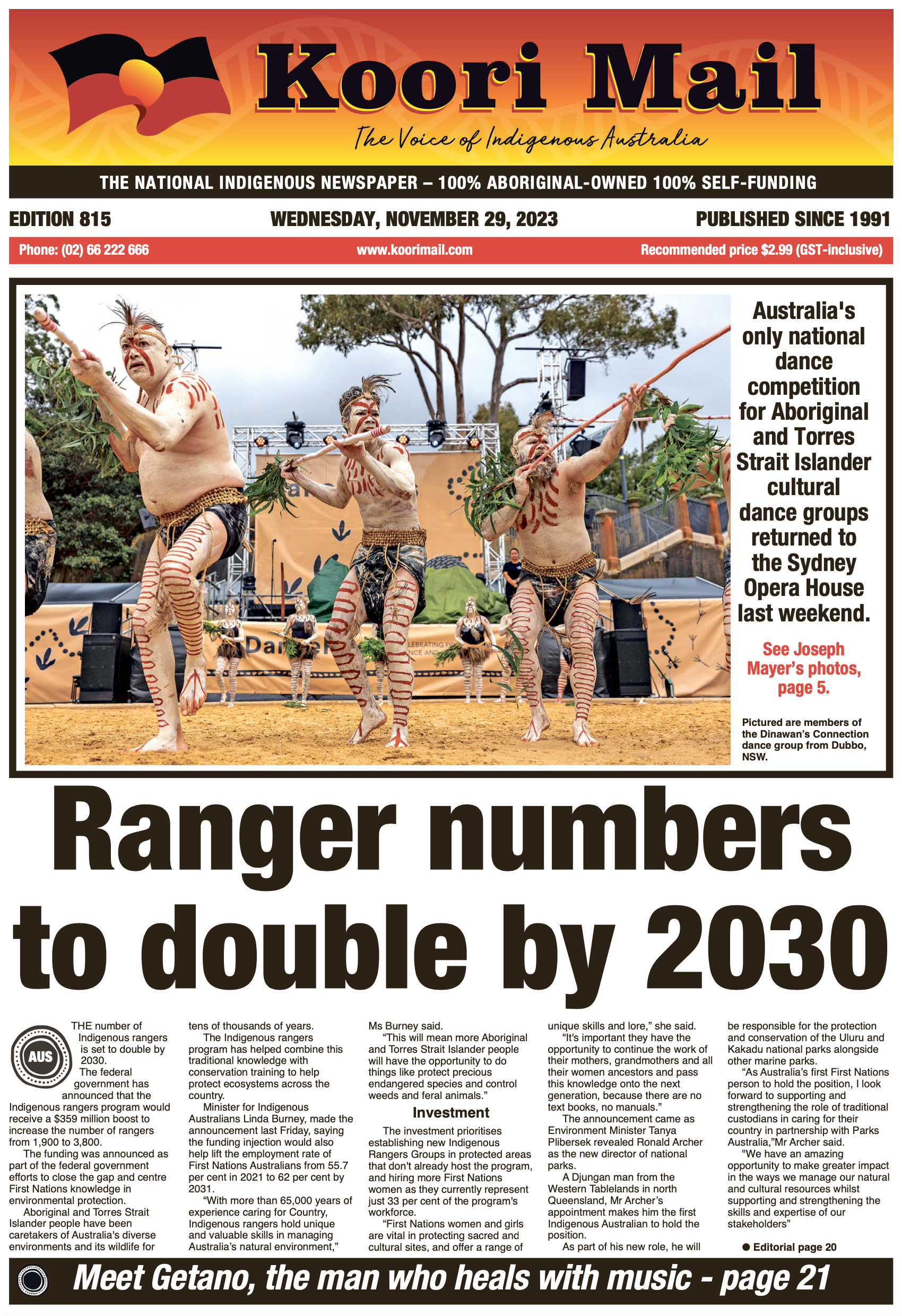 Edition 815 on sale today!
In our latest edition, ON SALE TODAY, you'll read about:
• AUSTRALIA'S only national dance competition for Aboriginal and Torres Strait Islander cultural dance groups returned to the Sydney Opera House last weekend. DanceRites was staged over two big days for a chance to win prizes that total $36,000. The winners were due to be announced on Sunday evening. Each group presented a cultural dance and song cycle, representing their local storytelling and language, with many also performing an optional wildcard dance to showcase their unique style. 
• THE number of Indigenous rangers is set to double by 2030. The federal government has announced that the Indigenous rangers program would receive a $359 million boost to increase the number of rangers from 1,900 to 3,800. The funding was announced as part of the federal government efforts to close the gap and centre First Nations knowledge in environmental protection. 
In SPORT:
• ORGANISERS of the resurrected national Indigenous sports awards have confirmed the event will run again next year and with new developments to enhance the show. Indigenous Sports Network's Nathan Lovett-Murray said that with the success of the 2023 National Aboriginal & Torres Strait Islander Sports Awards at the MCG earlier this month, the organising committee have locked in a date and venue for 2024. 
• THE non-selection of an Aboriginal cricketer during the WBBL/09 First Nations Round has passed without comment from Brisbane Heat, Cricket Australia and cricket's national Indigenous advisory committee this week and last. 
Subscribe
For more on this story, subscribe or grab the next edition