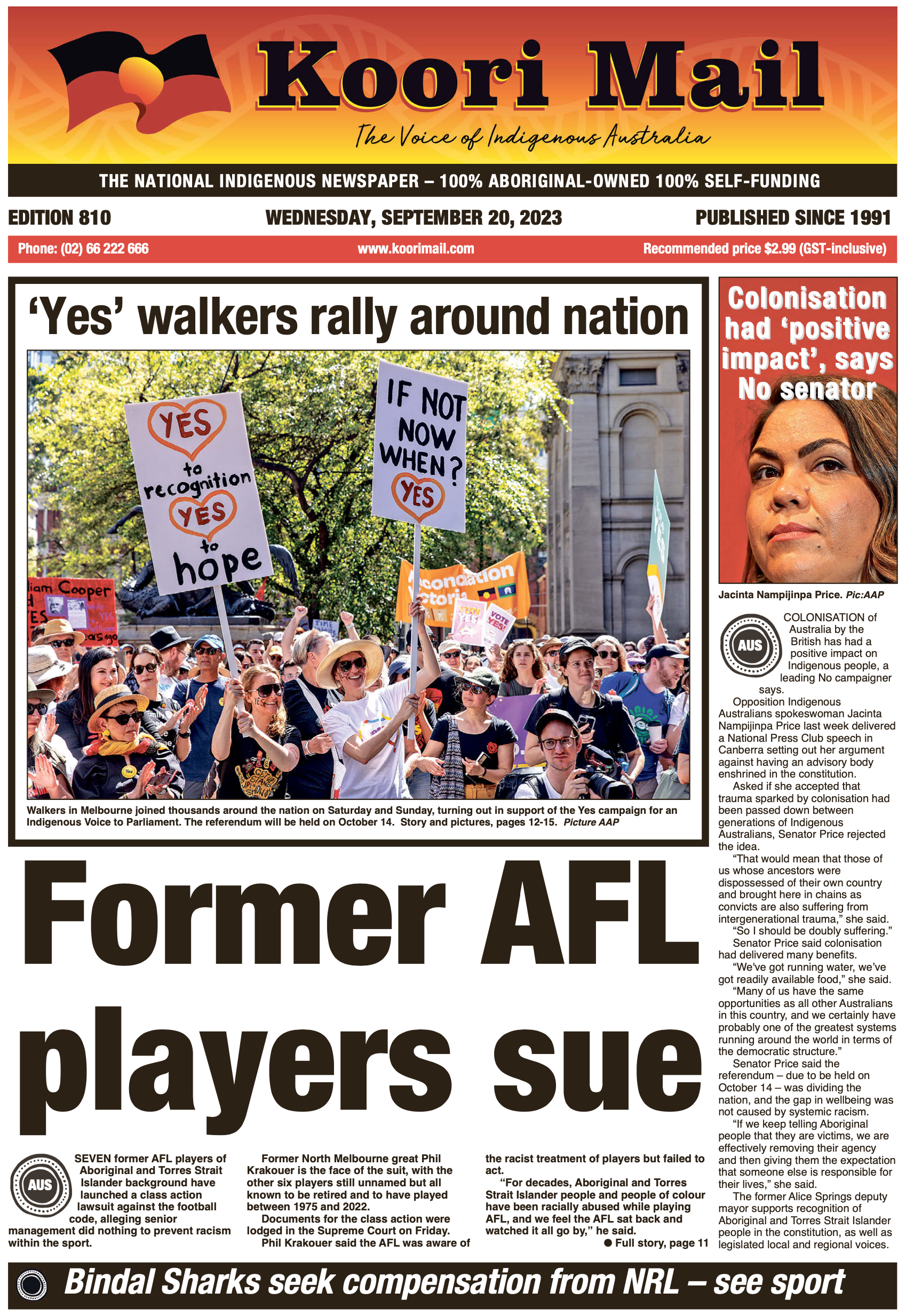 Edition 810 on sale NOW!
In our latest edition, ON SALE NOW, you'll read about:
• THE campaign for an Indigenous Voice is firing up around Australia with calls to remain focused on the referendum question after controversial comments about colonisation. Mass marches have taken place across the nation, with Indigenous leaders calling for those who support a constitutionally enshrined advisory body to cut through disinformation they say is being spread by the No side. 
• SEVEN former AFL players of Aboriginal and Torres Strait Islander background haven launched a class action lawsuit against the football code, alleging senior management did nothing to prevent racism within the sport. Former North Melbourne great Phil Krakouer is the face of the suit, with the other six players still unnamed but all known to be retired and to have played between 1975 and 2022. 
In SPORT:
• THE Bindal Sharks rugby league organisation in Townsville has appealed to the sports' governing body for fair and proper financial compensation following fixturing that could leave the community group short-changed in the hundreds of thousands.
• DECORATED Matildas goalkeeper Lydia Williams has returned to the A-League Women, signing with Melbourne Victory for the next two seasons off the back of the Women's World Cup. 
Subscribe
For more on this story, subscribe or grab the next edition