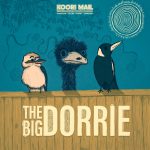 The Big Dorrie - EPISODE 5
Use your platform to honour your Ancestors, Elders and Community.
01 October 2021
This episode of The Big Dorrie contains a conversation that may distress some listeners. If this podcast raises any issues for you please contact the National Indigenous Critical Response Service on 1800 805 801 or Lifeline on 13 14 11. In this very special episode of The Big Dorrie, your hosts Naomi Moran & Luke Carroll have a yarn with one of the Deadliest Sista's in showbiz, Elaine Crombie. As our regular listeners and fans will notice, we have changed the name of our fortnightly podcast from The BLAKyard to The Big Dorrie! Why? Well, you'll just have to have a listen to find out! Naomi and Luke dorrie with Elaine about dealing with the pandemic, who was wearing what at the Dally M awards, South's impending win at the NRL grand final this coming weekend, and how good it is when someone drops in to your home for a dorrie with a bunch of flowers and 2L of milk in hand. So grab a cuppa, kick off your shoes, and join the mob for a Dorrie about everything Knowledge, Culture, Country and Connection. You can support the Brady family's Sorry Business by donating to: PEITA BRADY BSB: 484799 ACC: 101 210751 The Big Dorrie podcast is a Koori Mail production. The theme music featured in this podcast is 'I Heard It Through The Grapevine' by Marvin Gaye. TWITTER: twitter.com/koorimailnews @koorimailnews FACEBOOK: facebook.com/koorimail/ @koorimail INSTAGRAM: instagram.com/koorimailnewspaper/ Subscribe to the Koori Mail Newspaper here: koorimail.com For more information on artist CJAY'S Vines visit: cjaysvines.bigcartel.com For Podcast enquiries please contact: podcast@koorimail.com At the Koori Mail, we acknowledge and pay our respects to the Bundjalung Nation, and the lands of the Widjabul Wiabul people upon which our offices sit, and to all Ancestors and Elders. ALWAYS WAS, ALWAYS WILL BE, ABORIGINAL LAND.
This episode of The Big Dorrie contains a conversation that may distress some listeners.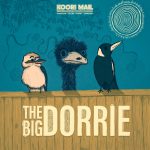 The Big Dorrie
The Big Dorrie is a podcast produced by the Koori Mail Newspaper. Grab a cuppa, kick off your shoes and join Naomi Moran & Luke Carroll for a Dorrie about ... everything!